Get To Know Us
Thank You, Ryder Professional Drivers!
Want to hear directly from our Ryder Professional Drivers? We've got even more of their feedback here: Charlie from Ryder - YouTube
Open Driver Positions – We Want YOU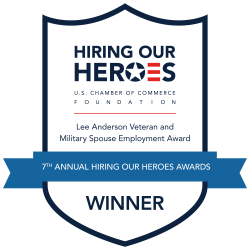 Named Finalist for the U.S. Chamber's Seventh Annual Hiring Our Heroes Award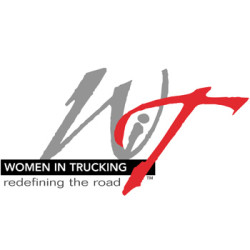 Ryder Partners with Women In Trucking to Award Scholarships to Women Pursuing Transportation Careers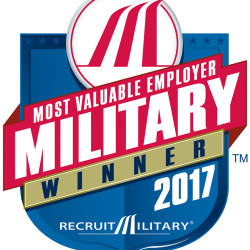 Named Most Valuable Military Employer by CivilianJobs.com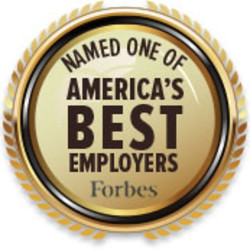 Featured on Forbes' List of Best Employers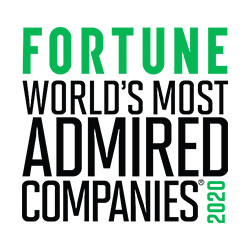 Named one of the World's Most Admired Companies by Fortune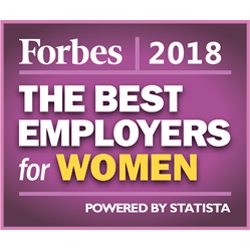 Forbes 2018 The best employers for women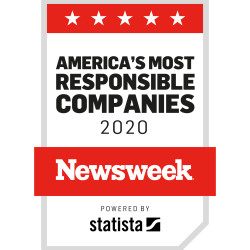 Awarded America's Most Responsible Companies in 2020 by Newsweek
Benefits – We Take Care Of YOU
401k Savings Plan
With company match as well as discounted stock purchase plan
Personal Time Off
80 hours of PTO accrued in your first year and 12 weeks of paid Maternity Leave
Health Insurance
Including Dental, Eye, Prescription and Company Contributed HSA – Beginning at 30 days
Employee Discounts
Vehicles, Wireless Plans, Electronics, Appliances and more
Flexibility - At Ryder, we know and understand that over your career you will want options and choice to change your schedule, type of work and increase your income. We offer that flexibility through our many different customers, accounts and products. Perhaps you want a fixed dedicated scheduled for 9 months of the year, but for 3 months you want to maximize your earnings, we can provide that. Perhaps you need to move to a new town or city, at Ryder you can take your career with you, no matter where you are going. Are you concerned about your career being tied to a single dedicated account? At Ryder we have so many more options, from the flexibility of our SWAT team, to our Truckload business to 100's of account based dedicated accounts, you have options! In short, we have a job to fit every lifestyle in every geography. Let us design your dream job. Text "drive" to 97211 to get in touch with our custom team.
Veteran Approved - Ryder has long been a supporter of military veterans and their families. Since 2011, Ryder has hired 11,000 veterans and today veterans represent 10% of our workforce. In 2021 Ryder was awarded the Forbes "Best Employers for Veterans". We are so appreciative of all of your sacrifice, come find a rewarding career in a military friendly company that knows what you're looking for. With over 1,420 veteran drivers at Ryder, you will find a welcome home. Ryder also allows you to bring your military driving experience with you. View our Military Recruitment page.
Driver Appreciation - We know that we are nothing without our drivers and we also recognize how important they are to us in our everyday personal lives. We work to celebrate them as much as we can. The Driver of the Year award is one of Ryder's longest running and most prestigious recognition programs. Honorees are selected through a rigorous review process by a committee that includes Ryder executives, safety experts, and professional drivers. Our Drivers of the Year each receive a cash prize of $20,000, as well as a beautiful crystal trophy, personalized ring, and watches for themselves and their significant other. Drivers also receive awards throughout the year for: Driver of the Month, Mileage Club, Safe Driver, Driver Appreciation Week, and employee appraisals.
It's all about you - You may think you know Ryder and what we do, but today's Ryder has much more to offer than you might think. Let us show you how you can find a great and rewarding career, with the flexibility, earnings and home time you deserve!
Know someone that is also looking for a great career? We pay our employees at least $1,500 for every driver referral. It's easy send them here.
Hear from our team about why they joined and continue to grow at Ryder.
People are the Key to Ryder's Success.
Hear From Our Drivers
"I really enjoy driving for Ryder because I believe management really cares about my safety. I am given the tools resources to serve our customers in a safe and timely way. I am captain of the ship and that is very important to me. Thanks Ryder."
- Joe Spano Dedicated Driver, 5+ years with Ryder
"In 2007, I was given the opportunity to join the Ryder team through the DDP program. I have always been grateful for the way I was treated during the training program. Over the years I've slowly transitioned from driver to supervisor and now to Customer Logistics Manager. Because of the DDP program and through internal promotions, I consider myself to be a Ryder success story for this program."
- Benjamin Boring, Customer Logistics Manager that has been with Ryder for 12 years
"My drivers mean everything to me because without them Ryder wouldn't even exist. Our drivers are the first people to see our customers and for that reason I treat them like gold. Most people don't even realize how difficult it is to drive a tractor/trailer 80,000 lbs. down the road. We take pride in our drivers because not anybody can do this kind of work. So, drivers to me mean everything."
- Al Flores, Logistics Manager that has been with Ryder for 20 years
"Our Driver teammates are the beating heart of our team. We rely on them every day to represent Ryder to our customers, and I couldn't ask for a better group & team that what we have. Our drivers continually want to improve our overall Safety, and when there is that kind of engagement you know you've got the right members on the Team. The CDT's that we have on our Team are relied upon as much as any other training support we have in the Company."
- Glenn Stept Director of Customer Logistics that has been with Ryder for 30 years
The freedom you have to do your job and the trust given as your reward. Great support from Ryder management and Charter. Drive with Ryder and be part of a great team dedicated to providing outstanding customer service where YOU and your daily efforts are appreciated and valued.
- Phillip Atchison, Dedicated Driver, 2+ years with Ryder
What I like most about working for Ryder is the respect and courtesy of management and coworkers. What I like most about working on the Charter account at Ryder is the people at Charter are nice, friendly, and helpful in helping me do my job well. I would recommend someone to work for Ryder because it's a company that goes beyond providing the tools necessary to do your job. You will want to retire here at Ryder.
- James Bell, Dedicated Driver, 7+ years with Ryder
Management and coworkers, always professional and expedite issues you may have. Room for growth , opportunity . Positive energy. What I like most about the Charter account, management and employee open to suggestions on challenging issues. Allows you to be part of a team. Great atmosphere, always willing to help. I would recommend anyone to Ryder. Great company, growth opportunities, great atmosphere. Ever Better.
- Grover Mincy, Dedicated Driver, 7+ years with Ryder
Great Pay and being off with no delays. Perfect place to retire and good benefits.
- Juan Perry, Dedicated Driver, 3+ years with Ryder
Great flexibility. Home every night and for holidays and also has good benefits.
- Dennis Angle, Dedicated Driver, 7+ years with Ryder
It is very flexible & opportunities. Great benefits that are at reasonable price.
- Donald Keith, Dedicated Driver, 8+ years with Ryder
Management does one great job.
- Keith Wilkins, Dedicated Driver, 8+ years with Ryder
I like being a part of a team.
- Scott Trout, Dedicated Driver, 2+ years with Ryder
The people at Ryder are great people to work with. If you start your day with a positive attitude you will have a productive day. That is why I have been here for 30 years.
- Jayson Hoyland, Dedicated Driver, 30+ years with Ryder
I like that they try to help you with any issues you may have.
- Eric Plummer, Dedicated Driver, 1+ years with Ryder
Happy to have 2 driver managers who are dedicated to the drivers.
- Richard Birmingham, Dedicated Driver, 1+ years with Ryder
Easy to deal with and willing to work with you.
- Chris Fisher, Dedicated Driver, 10+ years with Ryder
In 2016 I decided to make a drastic career change. Ryder provided me the opportunity to do that through the Driver Development Program. The knowledge and skills I learned between class and a diverse group of trainers not only allowed me to be a successful driver but within 2 years become a Driver Trainer myself. It didn't stop there either. 2 years ago I was offered the position of Certified Driver Trainer. It is because of that program those 5+ years ago that I now get the privilege of helping new people become the best, safest drivers that they can be in this industry.
- Bradley Leuenberger, Certified Driver Trainer, 6+ years with Ryder
I was given the opportunity to join Ryder in 2016 coming through the DDP program. I am very fortunate to have had the experienced trainers that helped develop me in the training program. The program, staff, and trainers prepared me with the hands on experience and knowledge to be safe and successful. Starting out as a team driver and making the transition to solo driver Ryder has allowed me to grow and help in other areas to help the company. Thanks to Ryder and the DDP program for the opportunity and the chance to work with great people.
- Joe Skaggs, Dedicated Ryder Driver, 6+ years with Ryder
With the great management lead and the team effort by all…glad to be a part of this team.
- Mark Alfano, Dedicated Driver,4+ years with Ryder
Management that cares and works with you.
- Jerimiah Garns, Dedicated Driver, 5+ years with Ryder
I like working for Ryder because it's a new experience as a commercial truck driver. I've been a local driver for 7 years now and the work and conditions where becoming stale and very repetitive.
When the recruiter contacted me I was in the process of looking for a new job and possibly a carrier but needed to have conditions that not only met my family's needs but what I'm worth as a driver. After spending a few weeks talking with the recruiter she answered all my questions and was very honest about Ryder's benefits and pay. It was clear and easy to understand. If she didn't know the answer she went and got the answers to my questions. That's one reason I like working for Ryder easy and honest on boarding experience.
After leaving the food industry to haul flatbed, which I had no experience in, I was intimidated, but my coach trained me in couple of weeks and had me up to speed with the process and procedures of being a safe driver capable of handling the job. Another reason I like working with Ryder is they gave me the time to acclimate to the work. They didn't jam me into a situation I couldn't handle but yet made it challenging enough to understand and learn my new role.
Lastly why I like working for Ryder most everyone is willing to give advice to help you understand how things work so never feel like you're alone.
I'm looking forward to the future with Ryder.
- Aaron Putnam, Support Team Driver, 4+ months with Ryder
My reason for working at Ryder Systems is simple. I make great money, I'm trusted to be the Captain of my ship and supported when I do make safety decisions, and not questioned ( very rare in the trucking industry). My benefits are great and very reasonable. Ryder has so many contracts, I never have to worry about getting laid off. Ryder equipment is well maintained and the staff is very friendly and supportive. I've been a driver for 29 years and wish I would have come here sooner.
- Mike Arnold, Support Team Driver, 4+ months with Ryder
I love what I do and take great pride in it. The biggest part of this job that means the world to me and drives me to do my best is my fleet manager. She has always been decisive and supportive of me.
- Jason Hewitt, Dedicated Driver, 1+ year with Ryder
At most locations, managers and associates are really nice and cooperative. We have decent equipment for the most part.
- Ricky Gilstrap, Dedicated Driver,7+ years with Ryder
Congrats To Our Drivers Of The Year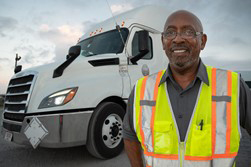 2021 Ryder Dedicated Transportation Solutions Driver of the Year is John Smith.
John drives for Team 34, supporting Shell Exploration & Production out of Houma, Louisiana. Whether he's hauling cargo in support of Shell's Gulf Coast operations or volunteering to provide hurricane support when Florida and the Gulf Coast states are impacted by a storm, John is the driver you can be confident will safely complete any assignment, over any route, to any location. His unflappable nature and strict adherence to discipline, which perhaps he picked up while serving in the U.S. Army, are more than evident in his 46 years on the road and more than 3.5 million safe miles.
John was nominated by Glenn Stept, senior director of customer logistics; Tim Novak, group logistics manager; and Andre Brasseaux, senior logistics manager. This account is managed under the leadership of Brian Dalatri, vice president of DTS - East Operations.
We are proud to have John represent Ryder as our 50th Anniversary DTS Driver of the Year for 2021.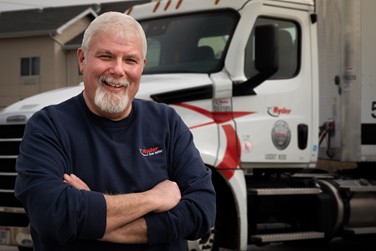 2021 Ryder Supply Chain Solutions Driver of the Year is Harold Caldwell.
A driver and certified driver trainer for Team 17, Harold has nearly 40 years and 2 million safe miles behind the wheel. He supports multiple suppliers for the Jeep Wrangler Stellantis automotive assembly plant in Toledo, Ohio. His safety record, as well as his commitment to excellence, Ryder, and his customers have distinguished Harold as a leader in his field, further gaining him the respect of his colleagues and peers. His role as a leader extends outside of work and into his community, where Harold has served the city of Monroe, Michigan, on the planning and historic district commissions, as well as being active in his church.
Harold was nominated by Steve Adams, senior director of customer logistics; Eric Wasson, director of customer logistics; Ken Fister, group logistics manager; Doug Dicke, senior logistics manager; Torey Brown, logistics manager; and Ashley Messina, logistics analyst. This account is managed under the leadership of Jeff Snyder, senior vice president of Automotive, Aerospace & Industrial, and Jeff Kosloski, vice president of supply chain operations.
We are proud to have Harold represent Ryder as our 50th Anniversary SCS Driver of the Year for 2021.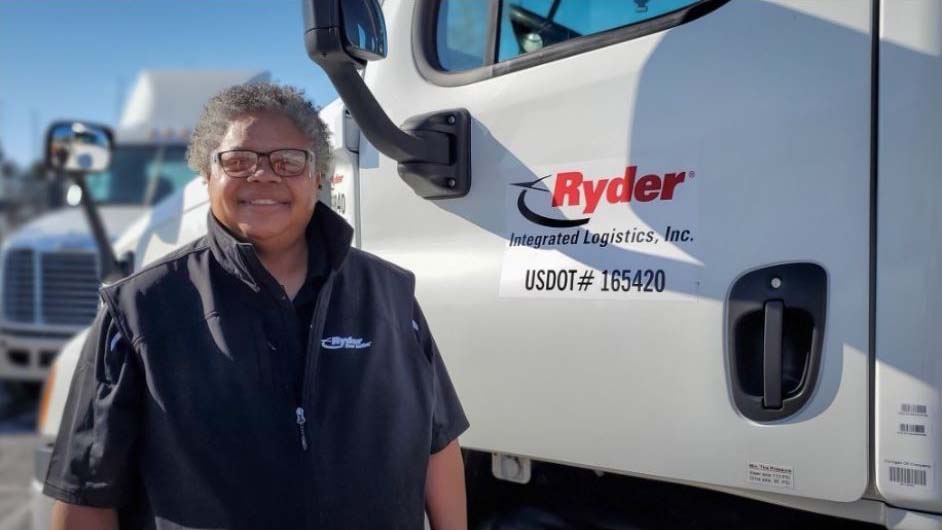 2020 SCS Driver of the Year is Howard Davenport
Howard drives for Team 17, which provides shuttle service on the General Motors account in Lansing, Michigan. With 1.5 million safe miles behind him, including more than a million of those driven for Ryder, Howard exemplifies the commitment to safety it takes to become a driver of the year. An Army veteran, a volunteer and mentor in the Men Making a Difference Program, and a foster parent (just to name a few of the many hats he wears), Howard is also a prime example of how Ryder drivers of the year are just as impressive off the road as they are behind the wheel.
Howard was nominated by Jeff Kosloski, Group Director – Customer Logistics; Steve Adams, Senior Director – Customer Logistics; Eric Wasson, Director – Customer Logistics; Kerry Santori, Group Logistics Manager; Robert David, Senior Logistics Manager; Austin Lattimer, Logistics Supervisor; and Ashley Messina, Logistics Analyst. This account is managed under the leadership of Jeff Snyder, Senior Vice President – Automotive, Aerospace, and Industrial.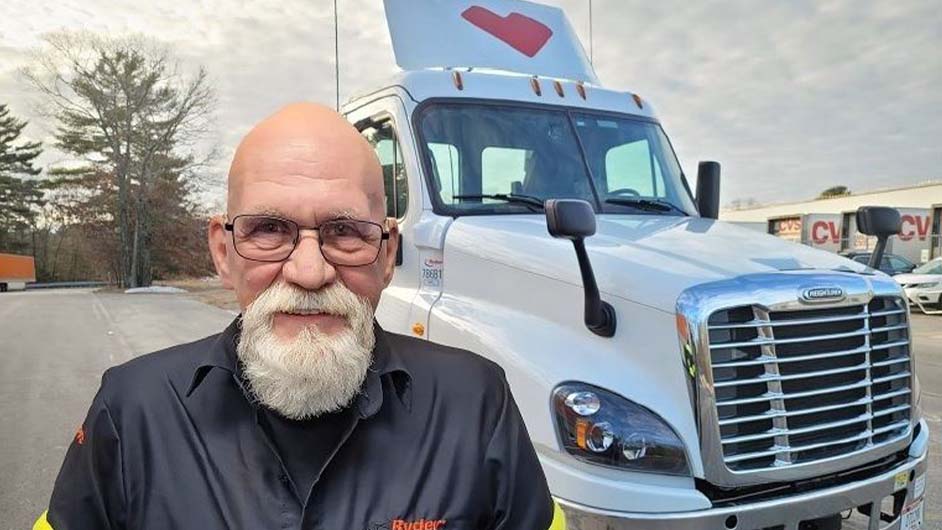 2020 DTS Driver of the Year is Clifton Niles
Clifton drivers for CVS Health out of North Smithfield, Rhode Island. He's the guy the stores request by name for their deliveries, and it's easy to understand why. A Certified Driver Trainer with nearly 50 years of experience on the road and four million safe miles behind the wheel, you'd be hard pressed to find another driver who better exemplifies Ryder's culture of safety. This is no small accomplishment, especially in the Northeast where drivers regularly face high congestion and some of the most difficult dock locations. Patient and with an unflappable positive attitude, store managers on Clifton's routes describe his deliveries as "smooth as silk", whether the load is 600 pieces or 1,000.
Clifton was nominated by Joseph Swinney, Group Director – Customer Logistics; Michael Peteah, Director – Transportation; Brad Walker, Group Logistics Manager; Ademildo Lopes, Senior Logistics Manager; and Stuart Tully, Logistics Manager. This account is managed under the leadership of Al Pinto, Vice President – Dedicated Transportation Solutions.
Driver Referrals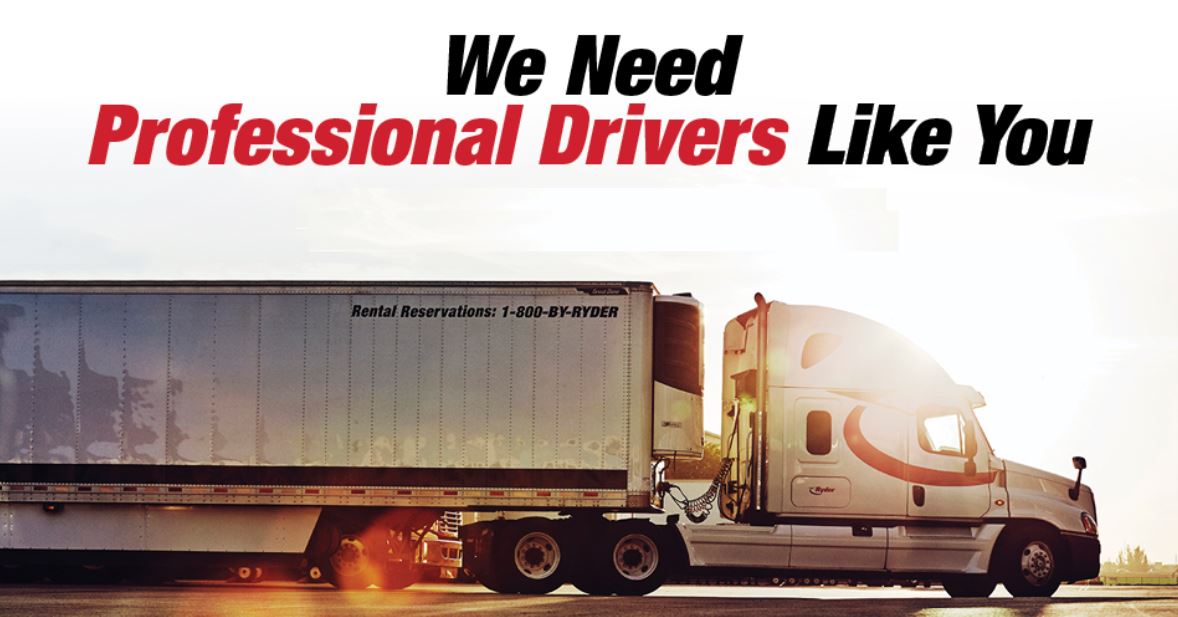 Nobody can prepare a potential Ryder employee for what they can expect like a current employee and we want to reward our Ryder Family for helping us bring in the top talent in the industry. Driver Referral Bonuses range from $1500-$10,000 per referral.